Announcing our New Public Garden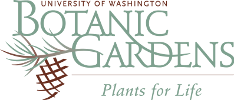 We
are so excited to share with you that we have signed a memo of understanding with the Center for Urban Horticulture to establish our first Public Garden on the grounds at CUH.  We will be renovating the beds around the entrance to the north parking lot, and those surrounding the grassy area to the north, adjacent to the Seattle Youth Garden Works Farm. Our first tasks involve deconstructing an existing structure and erecting a new garden shed, renovating the entrance beds with new dirt and adding bulbs, and developing a long term plan for the beds.
We look forward to sharing more news with you in the coming weeks, and hope you can help us at our work parties.  As always, you are welcome to attend our monthly meetings to hear about our progress, and join the Public Garden Committee.
Comments are closed.